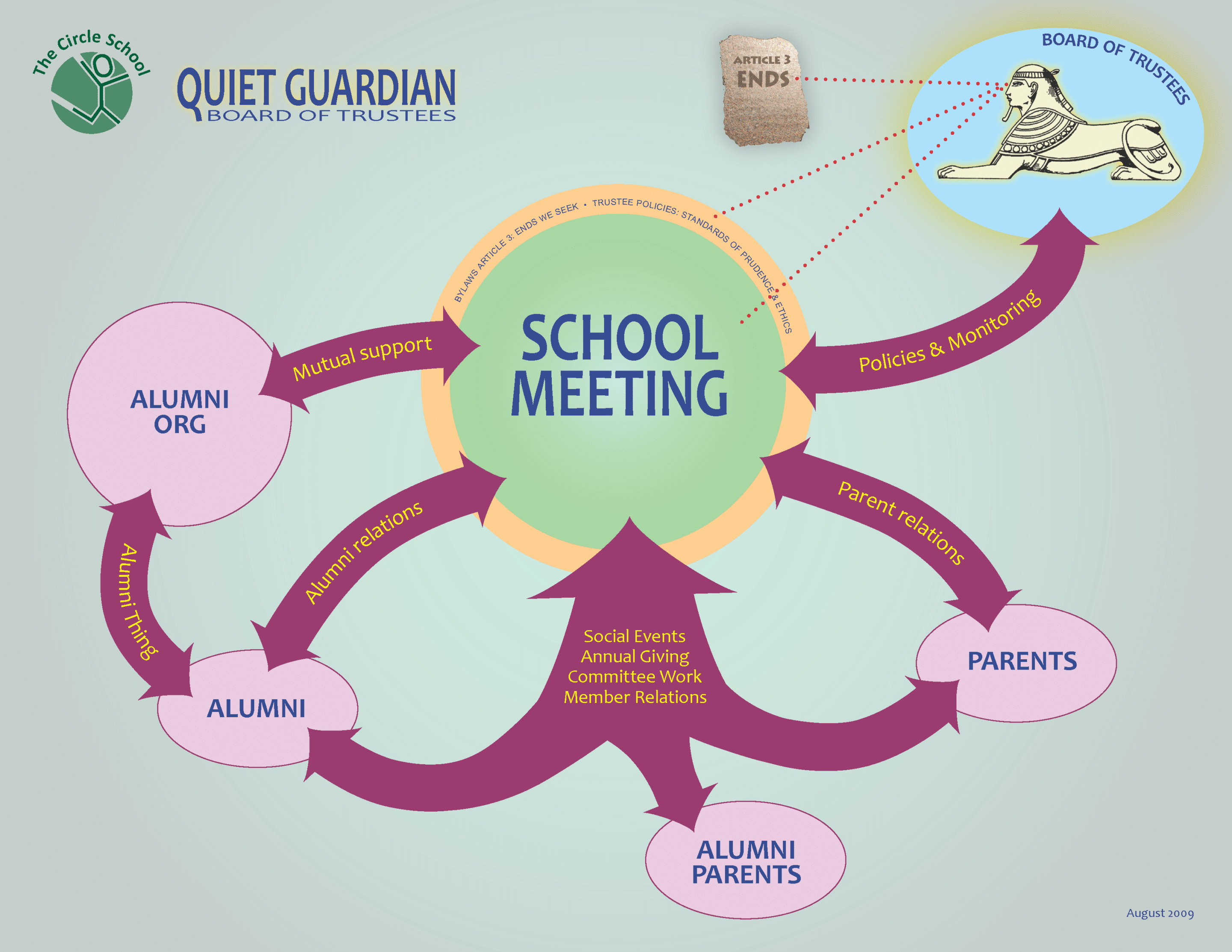 Think of The Circle School as a self-governing society of children, teens, and staff adults, comparable to American society scaled down. Students and staff together, in School Meeting, vote on rules and oversee day-to-day business. Unlike a traditional board, ours serves as a "quiet guardian" to preserve the school's democratic structure, students' civil liberties, and the school's long-term assets. For more about how the The Circle School is governed, see "School Governance" here.
Currently serving Trustees are Connor Tyrrell '04 (President), Julia James '98 (Secretary), Becky Giannelli (Treasurer), Rob White, Scott Trask, Larry Binda, Caroline Chavasse.
Contact the Trustees through the form below, or by sending mail in care of The Circle School, 727 Wilhelm Road, Harrisburg PA 17111.
Form submissions will be directed to the Board President, and copied to the Board Secretary and the school office.