The Circle School
a self-directed democratic school
Freedom · Responsibility · Democracy · Community
The Circle School is...
Effective: Happy kids practicing life, democracy, and community.
Open: Welcoming all who can thrive, preschool thru high school.
Convenient: Free bus service from 12 school districts. Minutes from downtown Harrisburg.
Affordable: Financial aid for most families.
Proven: Since 1984, and akin to Sudbury Valley School and dozens of other self-directed democratic schools.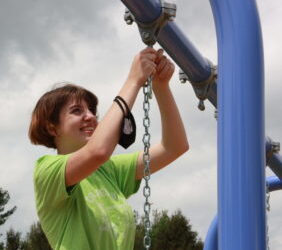 My name is Lily Compton and I started the Cool Things Outside Corporation at The Circle School...
read more
I'm disappointed by America's dysfunctional politics. And I bet you are, too. What really gets to...
read more
Pandemic measures
Kids need community! Here's how we're making it possible…
Indoor air treatment
Unlimited outdoor time
Optional hybrid enrollment
Health & Safety Plan
"Pick Two" protocol
Tuition refund for pandemic closure
Financial aid plus pandemic assistance
Make or change a monthly donation.
Or make a one-time donation.
When Kids Rule the School
By Circle School founder and staff member Jim Rietmulder / From booksellers everywhere
About The Circle School
The Circle School is an independent self-directed democratic school in Harrisburg, Pennsylvania. An alternative to public and traditional private schools, founded in 1984, we serve approximately 70 to 90 preschool, elementary, and high school-aged children from ages 4-1/2 through about 19. The Circle School's innovative program balances freedom, responsibility, and community. Here, students learn not just academics, but also how to navigate their world, how to advocate for themselves, and how to be productive members of a thriving community.
The school's 8-acre campus includes woods, creek, amazing sledding hill, play fields, and more. With no classrooms and no rows of desks, the 9,000-square-foot building is designed and built for kids practicing life and community: art, science, playroom, computer lab, library, cooking kitchen, "court room," music studio, eatery, large Commons, all-gender restrooms, and more.
This is integral education in a small-scale working democracy. Start exploring now or request a free information package!