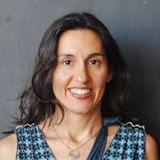 "It feels good to think that someday we'll be making a gift to a place that is so special to us." These are the words of Stacy Kuyk-White, parent of alumn Taylor Kuyk-White '06. Stacy and her husband, Trustee Rob White, recently included The Circle School in their will. Their gift is the first donation to the school's new Planned Giving program. As Development Officer for the Board of Trustees, I asked Stacy and Rob about this decision, and about the surprisingly simple process for implementing it.
Like most people, Rob didn't want to think about his will at first. "I thought 'Do I really have to deal with this right now? I feel fine.' But Stacy encouraged me to look at what was going on in the world with the pandemic, so we buckled down to do it. And I'm glad I did."
There are many worthy causes out there. I asked them, why make a planned gift to The Circle School? Rob and Stacy's answers were immediate and emphatic. "It's a place that's in our hearts," Stacy said. "And, we have confidence that if we put money into The Circle School, it will be used carefully and thoughtfully and be well-managed. It was a no brainer."
The important role the school has played in their family's life motivates them to care about the school's future. The pandemic was a good reminder that we don't know what lies ahead, and they want the school to be available for students for many years to come. Rob put it this way: "A strategic goal is that the school have an endowment. I work with a lot of colleges and universities who measure their stability by their endowment. We don't have that, and that's not uncommon for small independent schools. But it's a good foundation. I'm thinking not of the current transition but perhaps the next one. I hope there is enough support to help the school weather future challenges."
The process of adding their support to that mission was easier than they'd expected. They already had a will, but it was outdated, so they contacted an attorney to help them create a new one. However, hiring an attorney isn't necessary to write a will, as there are numerous free templates available online. And adding a provision to an existing will is even simpler. Instead of being a downer, taking care of their will created positive feelings for Rob and Stacy: "It feels good to do it. You can rest easy knowing that you made decisions about where your money will go."
The best advice they got was that they could simply specify a percentage of their estate that they wanted to direct to The Circle School. Rob explained, "That made it very simple — we didn't have to worry about committing to a certain dollar amount, because you really don't know how things will end up. If I'd known it would be that easy, I would have done it earlier. The percentage idea took it from hours of deliberation to 10 minutes." Stacy emphasized that the amount of the gift isn't that important: "The percentage worked because it allowed us to give something significant, while still making our family the primary beneficiaries of our estate. It is an opportunity to make a gift that you might not be able to afford right now."
There are several ways to make a Planned Gift to The Circle School. Like Rob and Stacy, you can name the school in your will, also known as making a bequest. Other options include putting your IRA to work for the school, today or after your lifetime. All of these options are explained on the new Planned Giving page of the school's website. And you can always email me at michelle@circleschool.org to talk about a strategy that works best for you.
When I asked Rob and Stacy for a final message to others considering a planned gift to the school, they said, "Making this commitment to the Circle School was an easy decision, and it feels good to think we'll be helping to support democratic education for future generations."
Michelle Loucas
Circle School Development Officer