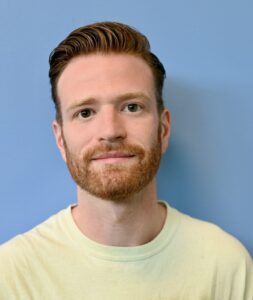 Circle School staff continue to advance our staff initiative as adopted in fall 2022: Increase the quality of life for Circle School students and staff, particularly through three initiatives:
Increase students' access to resources.
Increase staff's student-facing time.
Build community.
Following a written update in August 2023 and an verbal update at our recent Pizza & Chat event, this update shares some recent highlights and what we're working on now.
Increase students' access to resources
Our new Resource Committee is responsible for allocating funding and supporting students in connecting with instructors, materials, equipment, field trips, events, and more. A few highlights so far:
The Resource Committee granted money to help the Dance Corporation pay for our Halloween Dance, to buy a play mat and markers for Dungeons and Dragons, to pay for first aid certification for one of our student medical responders, and to pay for weekly sessions with an amazing instructor for our sign language class (now in its third year, larger than ever with about 15 students in regular attendance).
We've made quiet financial assistance available for field trips, in order to increase accessibility to students.
The Playroom received a wonderful makeover over the summer. (Credit to Sarah, Beth and Jancey!) In addition to new paint and new furniture, the Playroom has art supplies readily available, a delightful reading nook, and books that are beautifully displayed and ready to read.
Increase staff's student-facing time
We have a streamlined School Meeting, thanks in large part to some delegation. Shorter School Meeting sessions are freeing up staff time, and School Meeting has a higher bandwidth available for student-driven initiatives.
We've reduced or eliminated time-intensive events — particularly fundraising events — choosing instead to focus on community-building events. This leads me to our third initiative…
Build community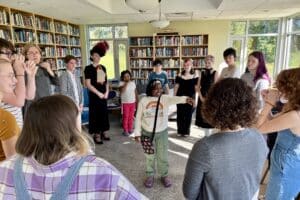 We've held community-focused events, like a game night, spring BBQ, traditional end-of-year campout, welcome event on the night before the first day of school, back-to-school picnic, and a Pizza & Chat.
There have also been student-driven events like dances, cooking contests, and daily field games after chore time. The field games have been wonderful for building connection early in the school year.
We held an Open House last spring, which is great both for expanding our community and for reinforcing our existing community.
School Meeting created a Discord server, which continues to cement itself as a vital communications channel for our daily school community of students and staff.
We've increased social media communication, which reinforces a sense of community for people who aren't in the building each day.
Now, going forward, we're working to make better use of volunteers in our efforts to build community.
Sarah, serving as Community Engagement Manager, has worked closely with parent Maureen Krauth on several initiatives the last few months, including our weekly drop-in kickball games and soliciting volunteers to support events. They'll soon be seeking volunteers to help with chicken care on weekends.
Parent Dan White volunteered here at school, leading an ultimate frisbee clinic for students during a school day.
Finally, one last item — which is actually a resources item, but I wanted to save it for last because I find it extra exciting =)
Pathways to college
For decades, Circle School students have gone on to attend college just like their peers from traditional schools. But this year, we have three initiatives to support them better than ever.
One is through creative construction of transcripts. This is actually very common in the homeschooling world. For students who are interested, this means working with a staff member to create your own transcript that really represents the value of how you spent your time here at The Circle School.
Second, we're working to revamp our diploma program. This will allow students to earn a Circle School diploma in ways that are more aligned with The Circle School program and philosophy.
Third, we're facilitating college dual enrollment. More and more of our teens are taking their first college classes at age 16 or 17 while they're still enrolled here at school. It's a great way to smooth the transition from school to the world beyond and to get a jump on college credits too.
In conclusion, we're pleased with the results of the last year, and we want to keep pushing in the direction we've charted. We're going to continue our efforts to facilitate students' access to resources, increase staff's student-facing time, and build community.
Cody Unger '09